Kerry Smart Lockers and MTR shops: A new retail experience for commuters in Hong Kong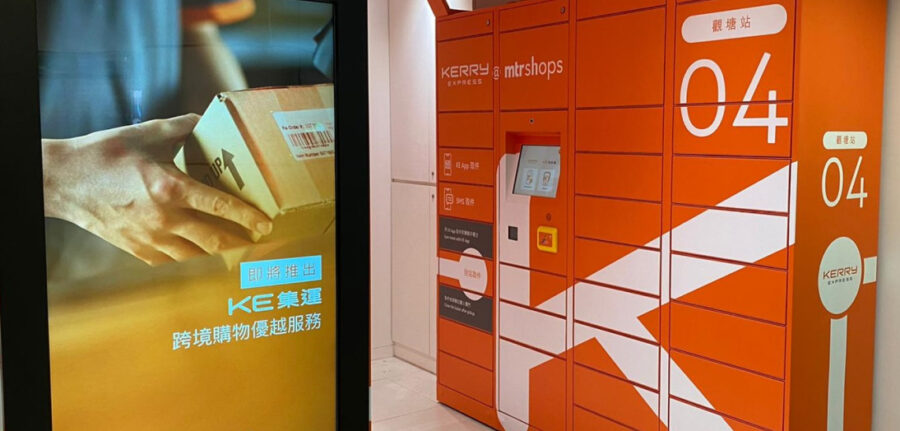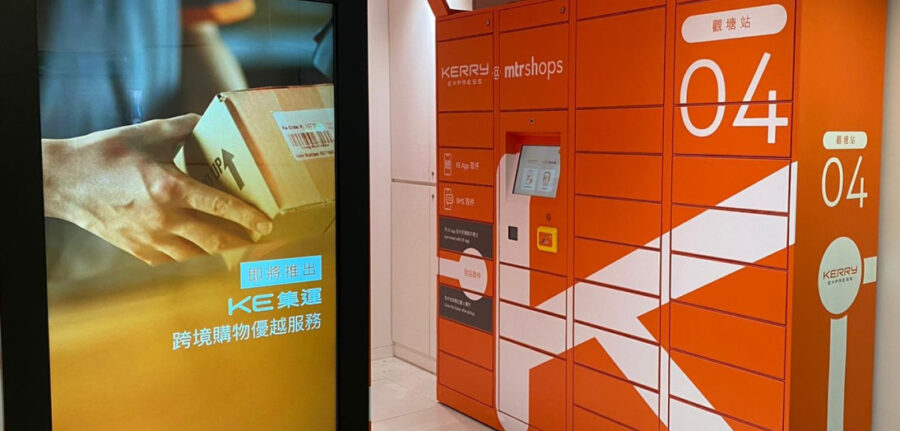 Overview
Kerry Logistics was able to launch an automated Click & Collect store in Hong Kong subway stations by implementing alfred24 (formerly known as Pakpobox Hong Kong) locker solutions. This allowed commuters to seamlessly order a range of products and collect them instantly, on their journey home.
Key Results
41 sets of Smart Lockers were installed in 13 high-traffic subway stations in just a few weeks.
Kerry Express increased its delivery capacity by 2,000 parcels daily and by 500,000 parcels yearly.
The smart locker network allows Kerry to cut 9,460 delivery vans trips per year and reduce up to 70% CO2 emissions per package delivered
An interactive touch screen installed next to the smart lockers lets commuters order from hundreds of local retailers and allow deliveries within 4 hours.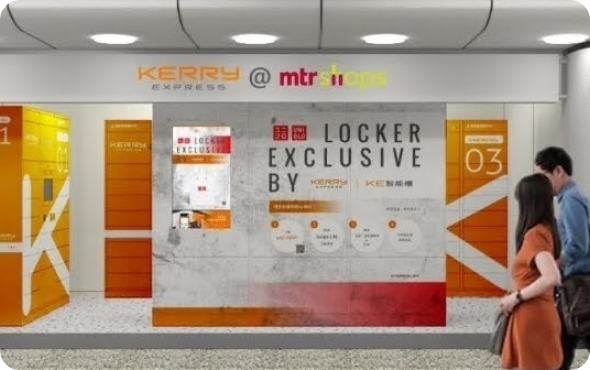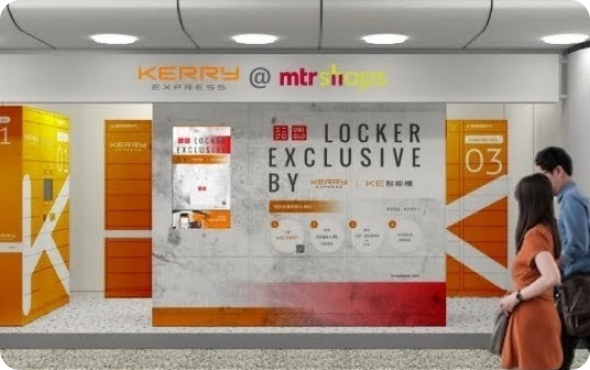 Client Overview
Description:
Kerry Logistics Network Limited is a global logistics provider with a highly diversified business portfolio and the strongest coverage in Asia. They offer a broad range of supply chain solutions from integrated logistics, international freight forwarding (air, ocean, road, rail, and multimodal), cross-border e-commerce, last-mile fulfilment. Kerry Express, a branch of Kerry Logistic Network, with regional networks covering Vietnam, Malaysia, Singapore, Cambodia, Indonesia, and Hong Kong, handles more than one million parcels in the region daily.
Project Date: Summer 2020 – Present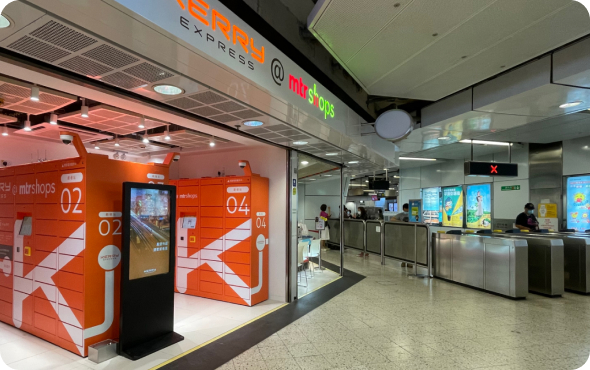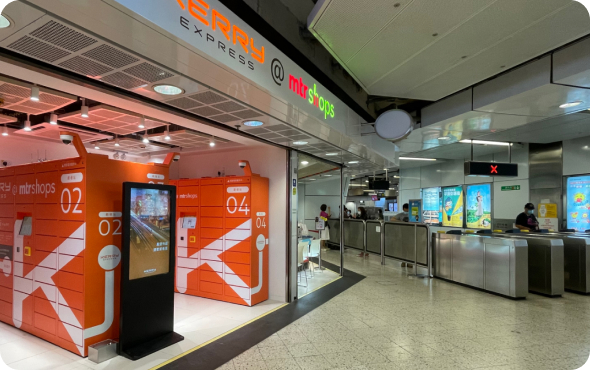 Situation
Kerry Express Hong Kong approached alfred24 (formerly Pakpobox Hong Kong) in the middle of Summer 2020. They were looking for a shipping solution for a new automated Click & Collect concept store in the subway stations of Hong Kong to meet modern-day consumer preferences and bring ease and efficiency to rapidly growing online consumption. At that time, the COVID-19 pandemic seriously challenged the logistics sector as a whole, with a surge of home deliveries that tested the limits of the courier companies in Hong Kong. Kerry Express partnered with the Metro Transit Railway (MTR) to refurbish and transform some shops locations into sleek automated parcel redemption centres in high-traffic MTR subway stations. They wanted to offer a seamless and sustainable pick-up experience on the go to millions of commuters in Hong Kong.
Our Approach/Solution
Understanding the high-security requirements and meeting the tight deadlines was critical. We had to consider and guarantee the safety of the stations and passengers, the parcel lockers needed to fit within a particular MTR shop dimension, and install extra security sensors to prevent foreign objects from being stored inside the lockers after parcel pick-up. The installations could only be completed between 1-5 AM.
Our smart lockers experts at alfred24 strategized a solution to meet all the stringent security specifications modifying the software logic, installing infrared photosensors and alarms that could detect even a thin paper after the customer collects the parcels. They provided software customisation to integrate merchants, couriers, and marketplaces to fully leverage the new infrastructure capability.
Thanks to interactive screens placed next to the smart lockers, customers can purchase options from integrated stores and immediately pick up a wide selection of products. This means commuters can order and collect products immediately, during their daily commutes.
Forty-one smart lockers were installed in a few weeks across 13 subway stations. Through online purchases from KL Club and other quality partner brands, customers have the choice to pick up their products in any of the Kerry Express @ MTR Shops O2O outlets. MTR Mobile registered members will also be rewarded with MTR Points for every pick-up through Kerry Express @ MTR Shops O2O outlets.
Ms. Jeny Yeung, Commercial Director of MTR Corporation, said: "The launch of the 'Kerry Express @ MTR Shops' new retail solution marks a milestone for the Corporation in playing a role in the new economy. We are excited to join hands with Kerry Logistics Network and alfred24 Technologies and introduce our customers' new seamless and hassle-free e-shopping retail experience. Imagine how convenient it would be to make an online order at your fingertips and then collect it right at the station on your journey home by MTR."
Key-Takeaway
As consumer behaviour evolves to meet the digital age, it is important businesses continue to innovate in their retail channels. Smart lockers present a brand-new consumer experience that allow for convenience and efficiency.