How Maldives Post tripled locker utilization rates in just 30 days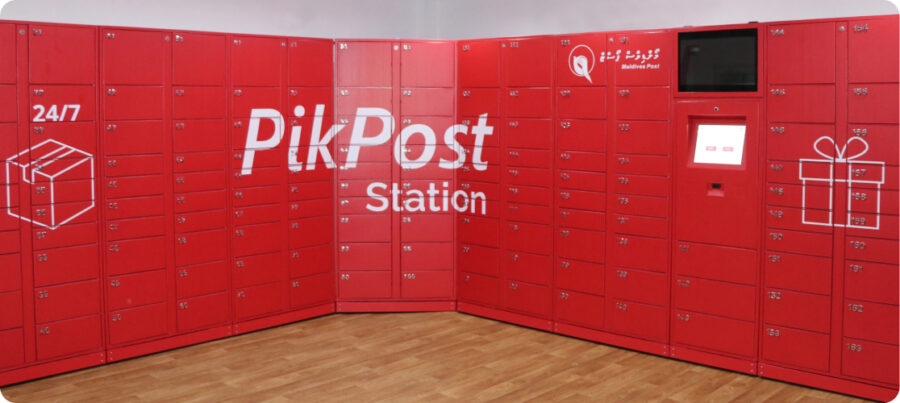 Overview
Maldives Post was facing a high number of unsuccessful shipments and declining customer satisfaction. With the help of alfred24, they designed a plan to provide a quick, secure, and reliable way of delivering packages by allowing customers to collect their package 24hrs, seven days a week, through self-service smart lockers. After implementing three self-service delivery stations with 300 compartments in the Male region, Maldives Post decreased the pickup time by 75%, ensuring online orders were delivered within 12 hours.
Key Results
Pick up time from Lockers reduced to 12 hours, compared to 24-48 hours from post offices
Smart locker utilization rates increased by 150%
Customer satisfaction scores increased by 45% after the installations of smart lockers
Client Overview
Description:
Maldives Post is the national postal operator in the Maldives Archipelago, with a network of 14 Atoll post offices and 172 agency offices. Providing access to postal service in all inhabited islands for 115 years, Maldives Post is also widely engaged in expanding its services towards e-commerce shipping and financial services.
Business: PikPost, a division of Maldives Post, was already operating four XL smart lockers located in the Great Male Area in 2018. The smart locker stations allow customers to collect a parcel within 12 hours after receiving an SMS. No registration is required.
Project date: 2018
Nature of partnership: alfred24 partnered with Maldives Post to offer both locker hardware and software solutions.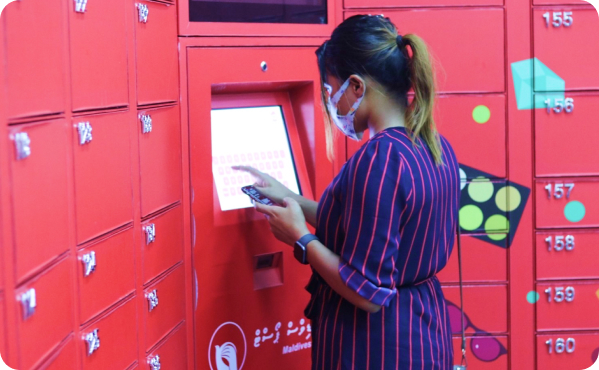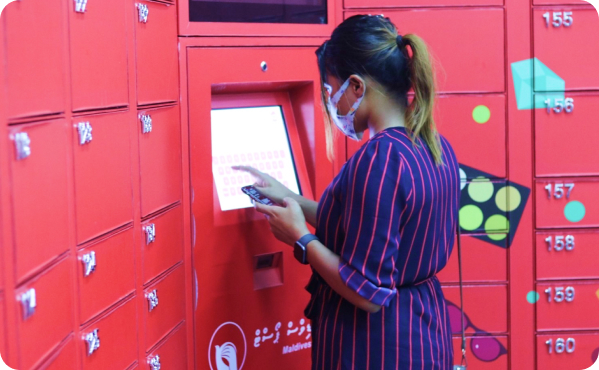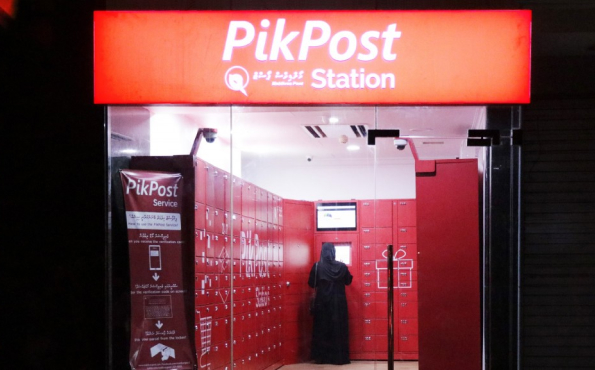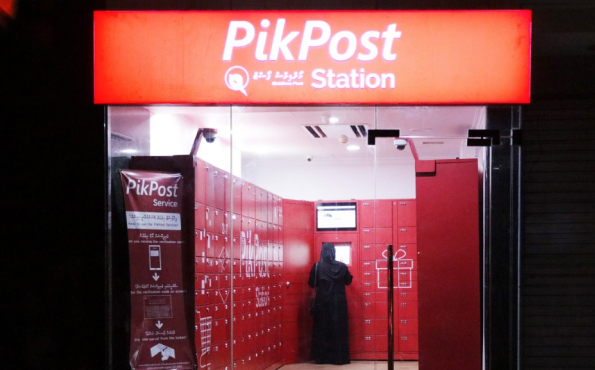 Situation
Two major issues were affecting the overall quality of the service: incomplete address information and consignees often not available at the time of delivery. This resulted in a high number of unsuccessful shipments and affected the overall productivity, efficiency of the business as well as customer satisfaction (measured through CSAT scores).
Our Approach/Solution
alfred24 first cooperated with the Universal Postal Union's Quality of Service Fund (QSF) to facilitate the project's financing. Our locker experts then proposed a cost-effective and scalable solution through modular smart lockers. These lockers each contained 283 compartments per location, strategically located around the capital, Male.
After successfully meeting all the technical, quality, and pricing requirements from the tender, we manufactured and deployed the requested locker units in Male. An alfred24 Installation Manager worked hand-in-hand with Maldives Post to supervise the installation process.
What made us most proud of this project was the incredible adoption rate by the local population, which catalysed Maldives Post to revise the time limit for picking up goods from the smart lockers to under 6 hours.
According to Ashath Shirdha, Director of Business Development and Marketing at Maldives Post, "the project transformed the delivery value proposition for Maldives Post. The installation of e-locker systems solved Maldives Post problems and enabled them to provide a first-class delivery service. Our customers are very happy with the delivery options available and we are grateful to alfred24 team for executing and delivering the appropriate solution".
The project was such a success that Maldives Post has now already ordered more parcel lockers to expand their network.
Key-Takeaway
Sometimes it requires assembling a team to tackle complex challenges. The partnership between UPU, Maldives Post, and alfred24 as a procurement company was just the team needed to help boost Maldive's e-commerce economy and last-mile-delivery infrastructure.
Building effective partnerships can result in:
Easing capital constraints
Customised solutions to solve your business needs
Enhanced customer experiences
Tough-to-make decisions, such as shortening the time limit for parcel pickups, can be critical at times and may result in a far more efficient delivery process.
alfred24's software solutions can assist your parcel network in meeting the challenges of today and being prepared for tomorrow. Get in touch with our locker experts via

hello@alfred24.com

.