Noticing a gap in the Brazilian logistics market, Clique Retire approached alfred24 seeking an out-of-home (OOH) delivery solution for two of the largest metropolis in the Southern Hemisphere, Sao Paulo and Rio.
Partnering up with alfred24 allowed Clique Retire to offer multiple solutions across multiple use cases.
It's the most comprehensive and wide-reaching case studies we've delivered to date.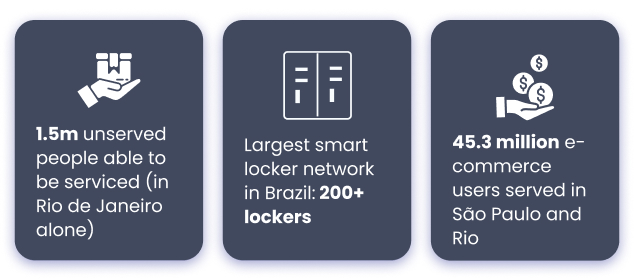 The Situation
Clique Retire saw an untapped opportunity in the Brazilian market: there were no safe or reliable delivery services to the favelas of Rio de Janeiro.
Favelas are shanty towns that are renowned for high crime rates and danger.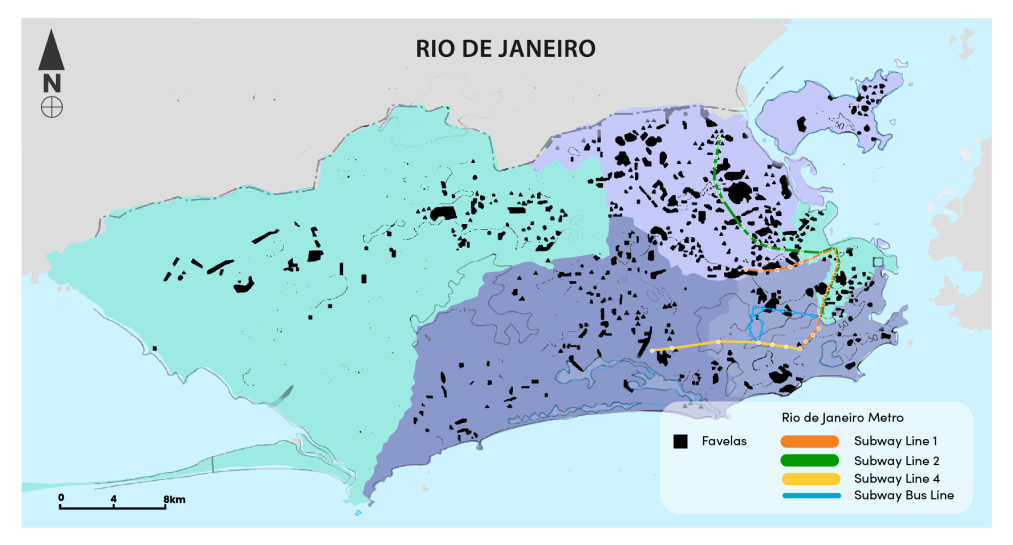 There are over 600 favelas in Rio de Janeiro alone, with a total population of approximately 1.5 million people living in them.
After exploring various solutions, it was determined that parcel lockers were the obvious choice: they can be equipped with the security measures necessary for deployment in Brazil, and can be placed in locations convenient for everyone to retrieve their parcels.
Clique Retire also managed to form a strategic partnership with Rio Metro to place parcel lockers on station platforms.
This provides the public with a safer place to collect parcels.
Brazil is notorious for high import taxes. Ideally, Clique Retire needed a partner with experience in manufacturing parcel lockers but also capable of knowledge transfer to manufacturing in Brazil.
Ultimately, Clique Retire was looking for a partner with a proven track record in both running a locker network, manufacturing and software development.
Enter alfred24.

The Solution
Given Clique Retire wished to roll out as soon as possible, it was decided the first batch of lockers will be manufactured by alfred24, with the intention to manufacture future batches in Brazil.
Brazil's notorious nature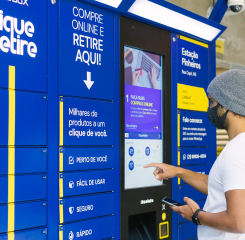 meant we had to come up with a very secure solution to ensure the lockers could withstand both theft attempts and football riots.
On top of this, Brazil's large import taxes meant we had to try and keep costs as low as possible.
Our final solution was a sleek, marketable parcel locker system with tempered glass monitors and CCTV cameras. We also provided a solution to display advertisements on the sides of the lockers so they can take advantage of their prime locations on station platforms.
In terms of software, alfred24's standard LockerPro software was implemented.
This proven solution allowed Clique Retire to operate the lockers, and then further build on top of it by integrating LockerPro with their warehouse management system.
This enabled Clique Retire to distribute parcels from their distribution center to parcel lockers along the Rio Metro network, using the subway as transport.
All software was localised to Brazilian Portuguese.
Being pre-covid, personnel from alfred24 traveled to Brazil to train the local team in installation and maintenance, as well as inspect factories and procedures in preparation for manufacture in Brazil.

The alfred24 Value
We can even deploy locker networks on the other side of the world. We then make sure those locker networks expand to serve as many people as possible.
Clique Retire has grown into a multi-city locker network, expanding from Rio De Janeiro to also operating a locker network in São Paulo. To date they have over 200 lockers in the two cities and are working with some of the largest e-commerce players in Latin America.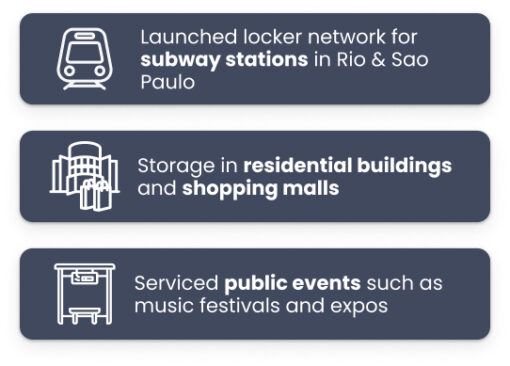 If you'd like alfred24 to help improving your customer experience while expanding your product offering, get in touch.