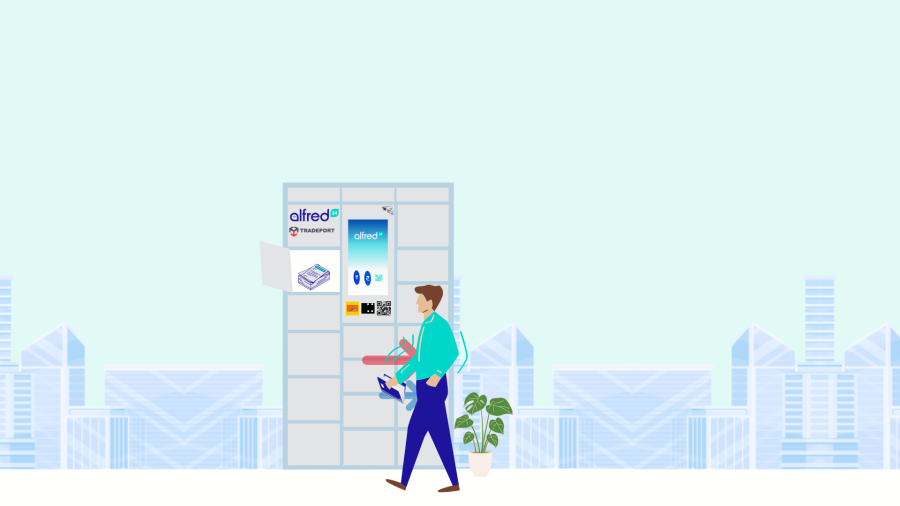 Managing admin operations in commercial offices can be challenging, especially when dealing with a high volume of inbound documents on a daily basis.
Ensuring the confidentiality and security of these documents is crucial, and it takes a significant amount of time and effort to ensure that they are delivered to the right people.
This case study showcases how Trade Port tackled these challenges by implementing an alfred24 smart locker solution.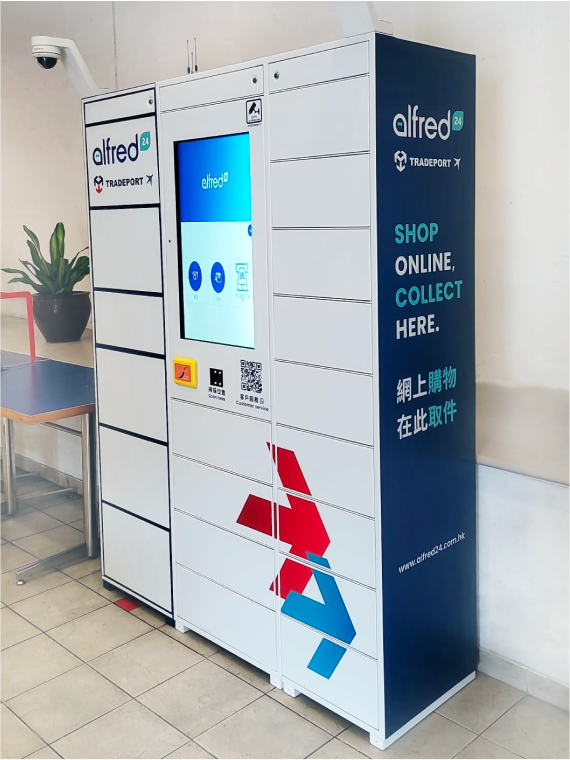 The Situation
TradePort was facing challenges in managing a significant influx of confidential documents that were received through couriers on a daily basis.
The traditional process involved drivers registering each delivery, followed by reception staff manually distributing the documents to their intended recipients.
This workflow caused delays for the couriers and resulted in admin and operational inefficiencies for the TradePort team.
Additionally, with the volume of incoming documents increasing, the situation was becoming even more challenging.
TradePort needed an urgent solution to streamline its document management processes.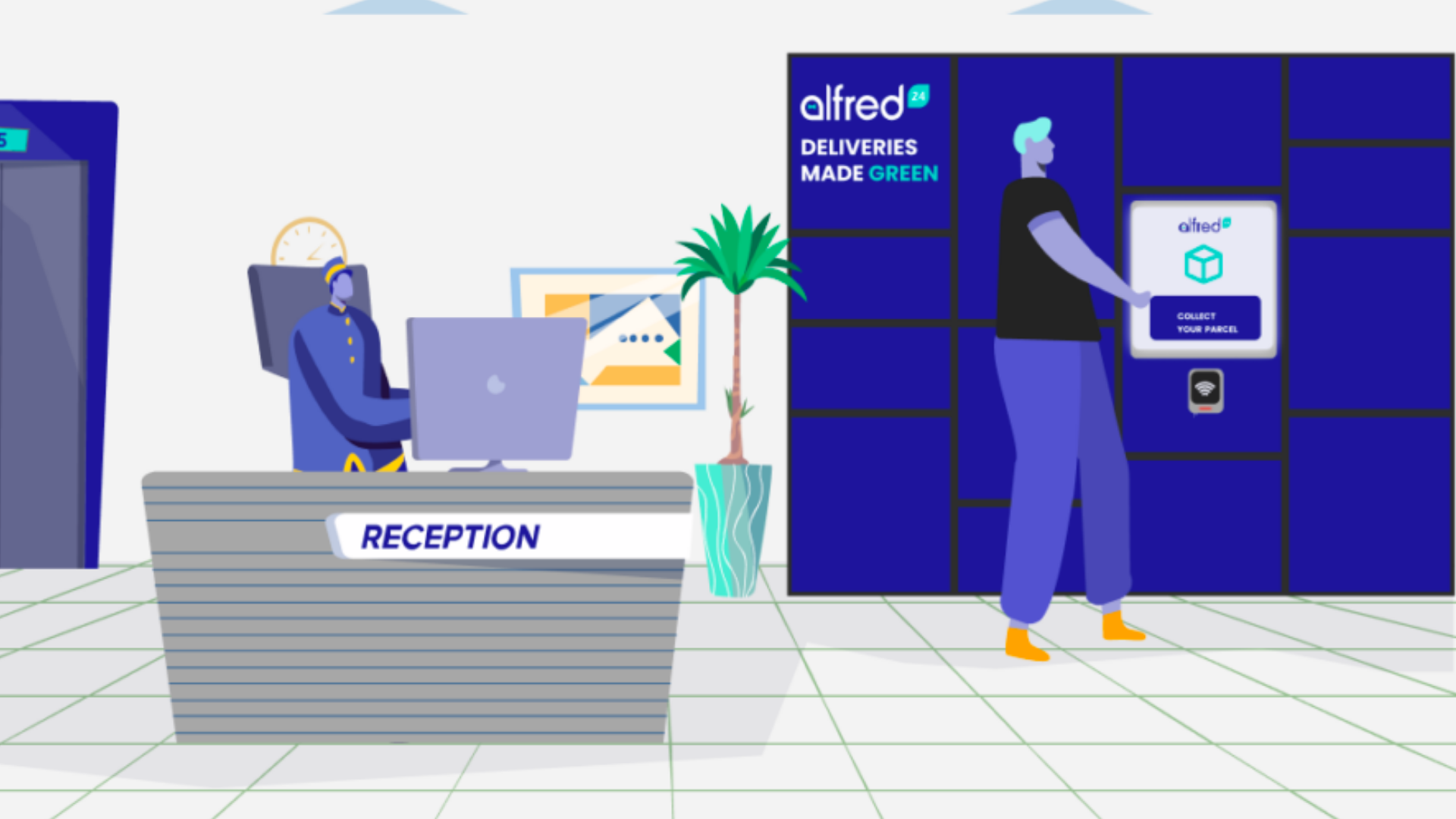 The Solution
Alfred24 Concierge partnered with TradePort to introduce a smart locker system in their offices.
The system revolutionized their document management process by allowing couriers to drop off documents directly, without the need for reception staff to register each driver and manually deliver parcels.
This resulted in faster turnaround time for both drivers and administrative staff.
Quicker document access and processing
And improved overall efficiency.
The solution also extended its benefits to other inbound e-commerce deliveries for office staff, further enhancing TradePort's operational gains.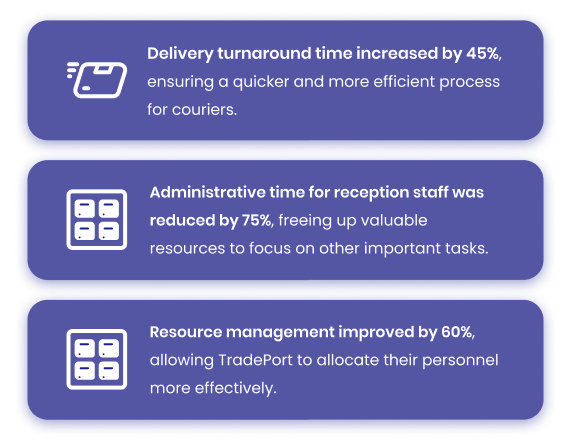 The alfred24 Value
alfred24 Concierge specializes in optimizing operations and reducing costs for our partners while enhancing customer satisfaction.
Our collaboration with TradePort has allowed us to successfully reduce administrative expenses and improve operational efficiency, resulting in a more productive and pleasant work environment for TradePort's staff.
By embracing our innovative smart locker solution, TradePort has effectively provided their office workers with the letterbox of the future.
If you'd like alfred24 to help reduce your admin costs and speed up your operations, get in touch.