The demand for short-term rentals is on the rise globally, and Hong Kong is no exception.
However, providing fast and efficient laundry services for their serviced apartment residents has been a challenge for residential provider, Town Place.
To meet the demands of their tenants, while still optimizing space, Town Place searched for a fully managed and convenient laundry solution.
Choosing alfred24 Concierge, this case study explores how we leveled up laundry services for Town Place.
So they, and their tenants experience.
Less admin time, less manual work, and

smother operations 

A quicker, simpler, and more

convenient

service for their busy tenants
Read on to find out how we did it.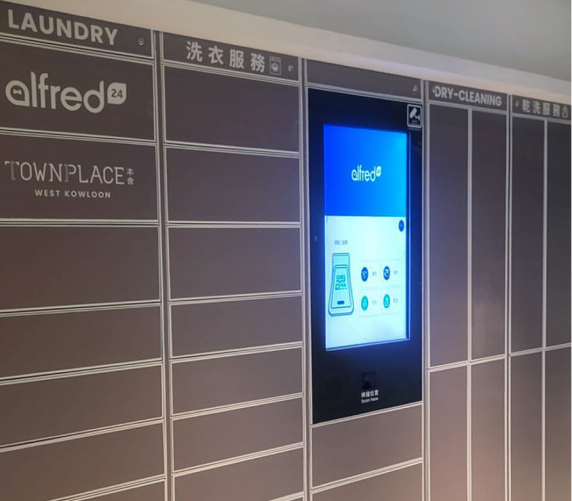 The Situation
Apartments in Hong Kong are known for being small and expensive per footage.
As a popular international hub, the demand for these apartments is exceptionally high, making efficient use of space crucial.
To stay competitive in this market, Town Place aims to offer world-class services to its tenants, especially laundry amenities, something expected by it;s tenants.
However, due to space and cost constraints, washing machines cannot be installed within the apartments.
Therefore, Town Place needed an alternative solution that would cater to their tenants' busy schedules, while providing fast, transparent, and stress-free laundry services on demand.
Our Solution
Recognizing the limitations of on-site laundry facilities, alfred24 Concierge partnered with Town Place to offer outsourced laundry services using our smart locker hardware and software.
Managing the process automatically, transparently and efficiently
Here's how: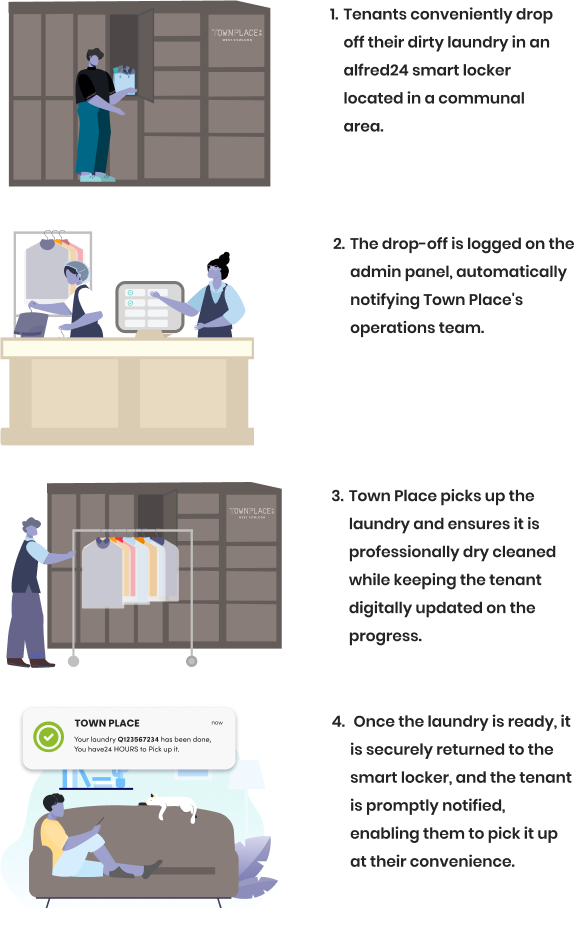 Residents can now enjoy an automated pick-up and drop-off laundry service that guarantees convenience, security, and transparency.
On-demand, whenever they need it.
A must for busy tenants.
On the Townplace side, they need less manpower for the service, the process is fast and easy, and less manual work and admin, all allowing staff to focus on other work.
Furthermore, the process is seamlessly tracked, which enhances operational efficiency for Town Place.
Happier tenants and less operational costs
A win for both tenants and Town Place.

The alfred24 Value
At alfred24 Concierge, we specialize in reducing operational costs for our partners while simultaneously enhancing customer satisfaction.
Our collaboration with Town Place has demonstrated our expertise in transforming laundry services for serviced apartments.
By embracing our solution, Town Place has successfully offered its tenants the letterbox of the future.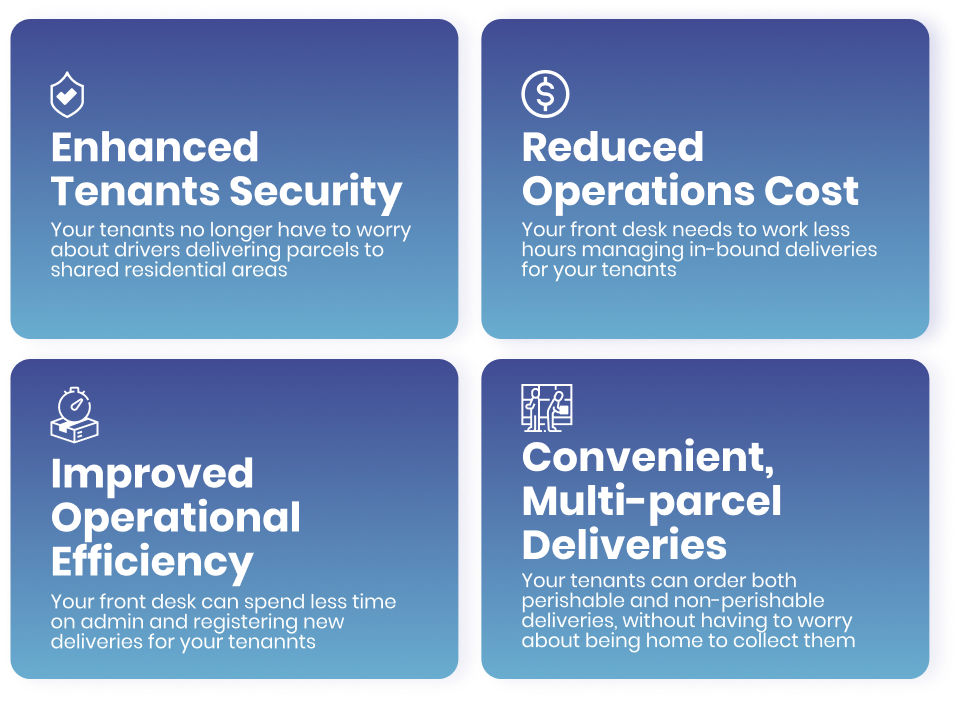 Contact us today to explore how alfred24 Concierge can help you achieve operational excellence.
While createing convenience for your customers.
Let's shape the future of the residential industry.