Managing assets worth upwards of US$100k, while providing around-the-clock customer service to buyers is no easy feat.
Yet in 2018 Mercedes-Benz Hong Kong dealer, Zung Fu approached alfred24 to come up with a solution.
By installing secure smart lockers in a select number of locations they were able to cut labour costs, employee training time, and vetting costs.
All while delivering a secure round-the-clock car pickup service for their most high-profile customers.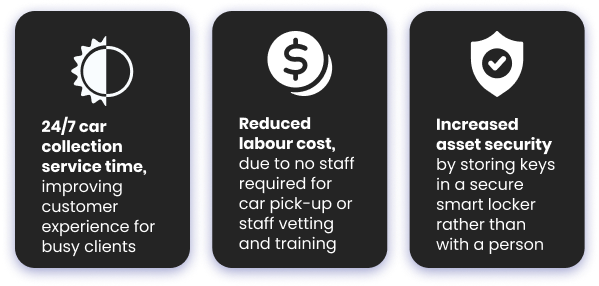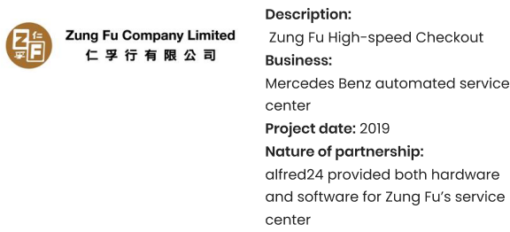 The Challenge 
Zung Fu is a leading automotive group in Hong Kong and Macau, partnered with Mercedes Benz. In 2018, they approached alfred24, looking for a solution to take the customer experience to the next level in their service centers, while reducing the labour costs associated with staffing, training, and vetting employees working after hours
The suggestion was to use alfred24 and our secure smart lockers.
However, Zung Fu had three criteria for the project:
Customer experience had to be as seamless as possible, with as little paper involved as possible.
The solution must be secure enough to hold USD100,000 assets, the top end of the cars on sale in their dealership
There had to be some operational or efficiency gains for the business internally, given the investment
The service centers are located in carparks and were manned to receive and return car keys, with labour and time on site element a huge part of their current pain points, given most of their clients are busy people, picking up their new cars after office hours.

Our Solution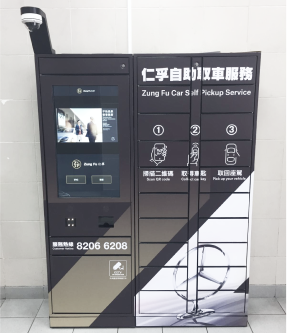 After some consultation and debate with the client, understanding their pain points and goals, we decided to implement a fully integrated smart locker system into Zung Fu's already existing car park system.
This would mean a smooth transition for both the project stakeholders and the operations team on the ground.
As well as to customers, who knew the location and process well.
Our solution included:
The drop-off of keys by technicians
The upload of paperwork for the customer to sign on-screen during key collection
The integration of the locker system and Zung Fu's boom gate system for seamless exit from the carpark
When dealing with high-value assets of this nature, the hardware solution had to be of the highest quality to ensure the lockers could not be broken into.
With this in mind alfred24 installed our newest and most secure smart locker systems for Zung Fu.
Ensuring both customer and their client benefited from the smoothest, most secure handover possible.

Key-Takeaways
Though alfred24 specialises in e-commerce and the last mile, our smart locker hardware, and systems are flexible enough and secure enough to manage assets of some of the world's most valuable commodities.
alfred24 lockers are so reliable, that Mercedes-Benz is willing to trust USD100,000 assets in them, without problem.
By using secure best in class modern technology, high-value brands can :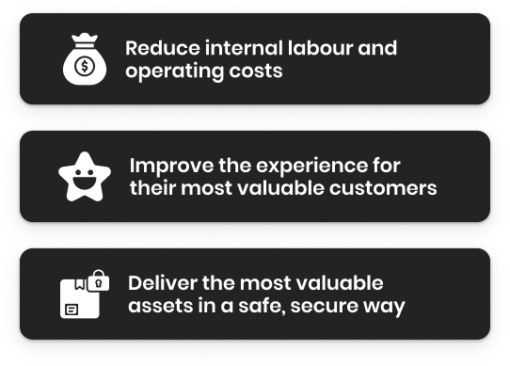 If you'd like alfred24 to help improve your customer experience, while growing your product offering, get in touch.